Outfitting the world with innovation, comfort and style.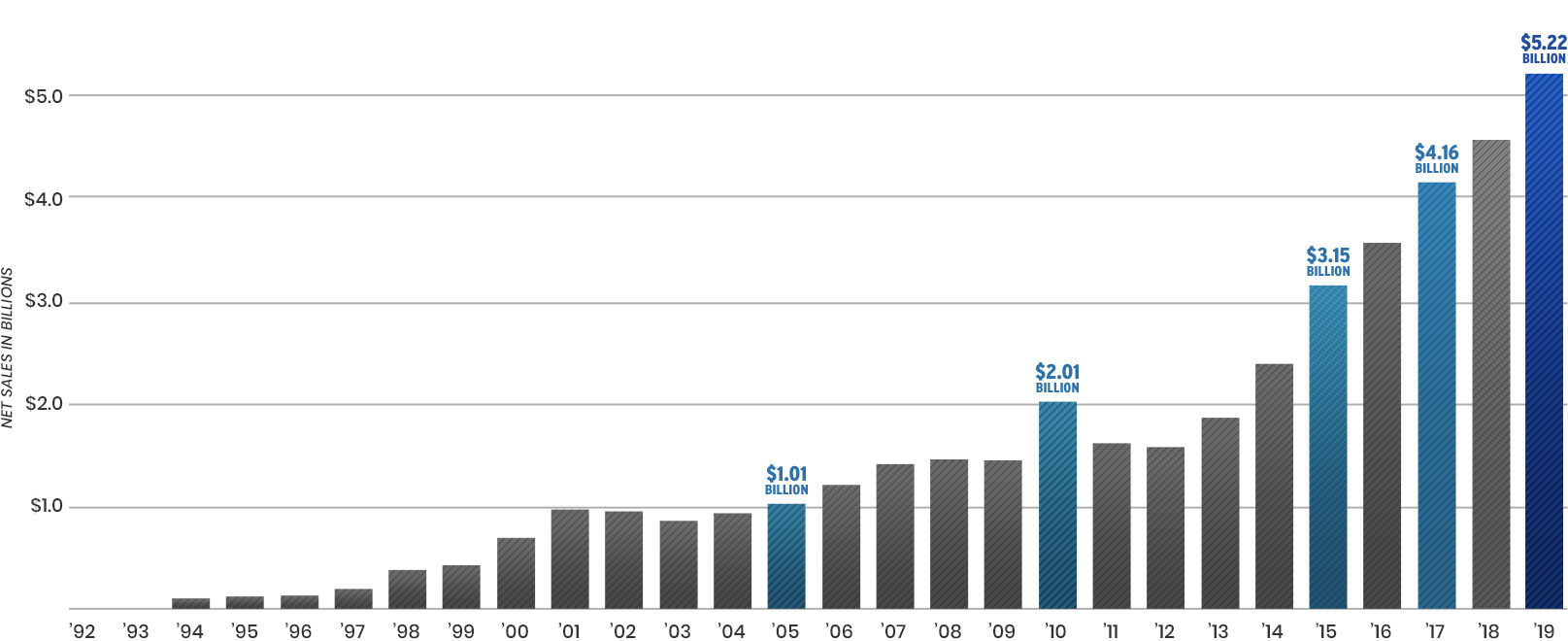 $5.22B
Record Annual Sales
in 2019
188M
 Pairs Shipped
in 2019
170+
Countries Selling Skechers
3,770
Skechers Stores Worldwide

*
FOUNDATION FOR GROWTH
Our sophisticated, integrated global infrastructure is designed to expand our brand worldwide.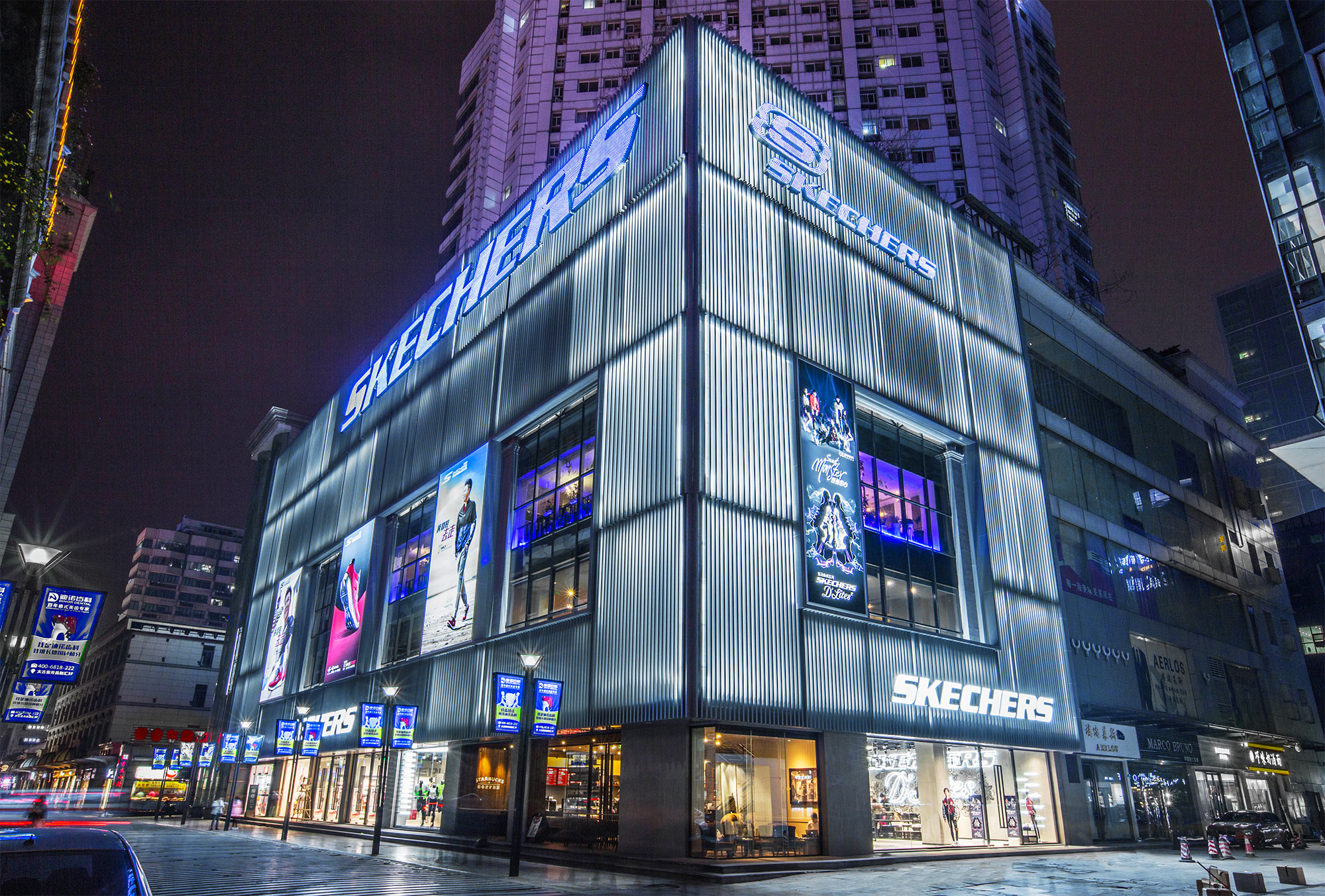 Distribution Channels
Our product reaches consumers
through three channels.
A strong domestic wholesale footprint
and brand identity, from department to athletic
and specialty stores.
3,770 company- and third-party-owned retail stores worldwide.
The international market, our highest growth category which is more than half of our total business.
Logistics
We ship our product from multiple facilities
to maximize efficiencies around the globe.
In North America through a 1.82-million-square-foot LEED Gold-certified distribution center
in Rancho Belago, California.
Across Europe through a one-million-square-foot automated facility in Belgium.
Strategic regional distribution centers in Chile, China, Japan, South Korea, Panama and Peru.
Direct to our distribution partners from our factories.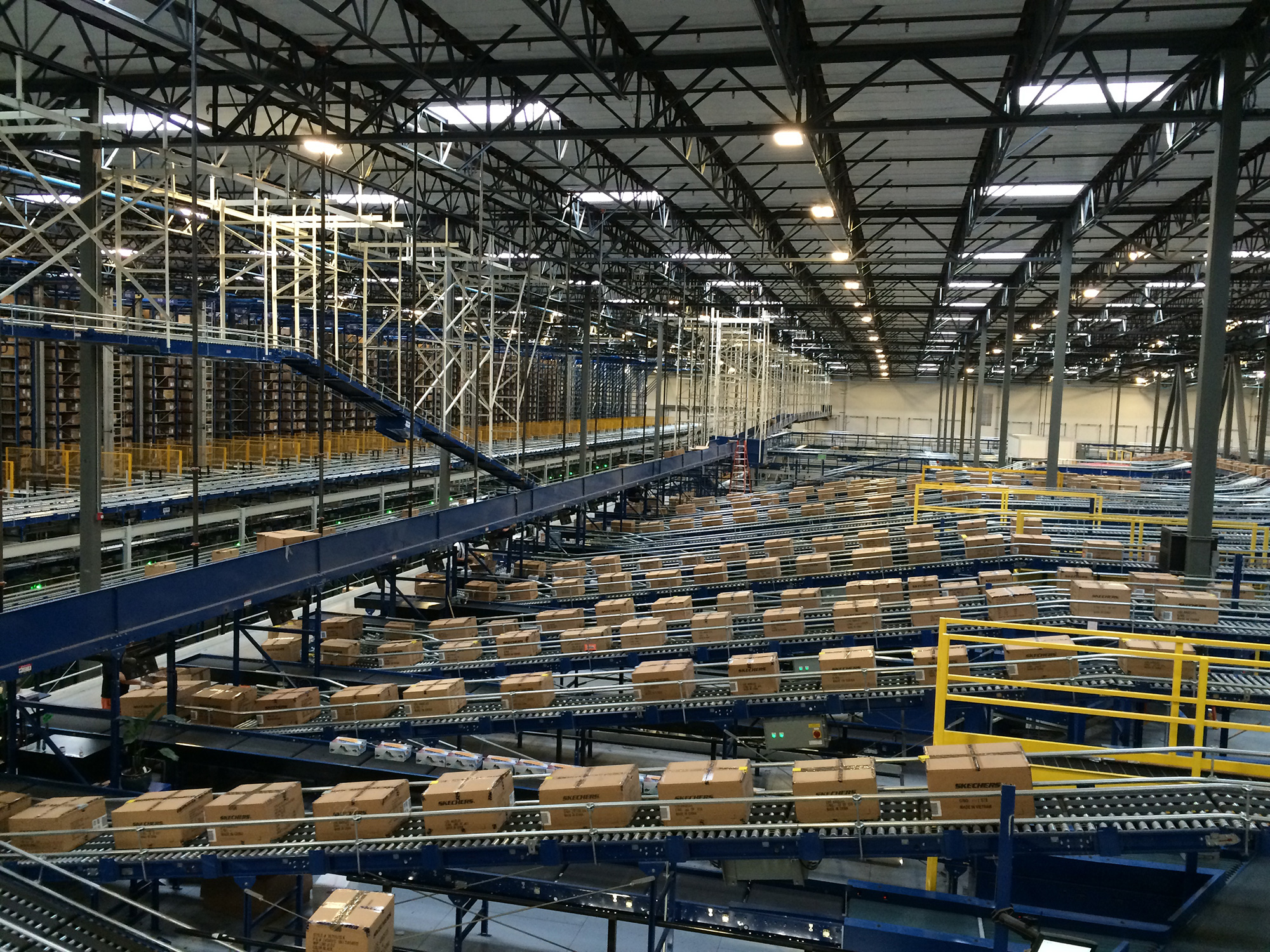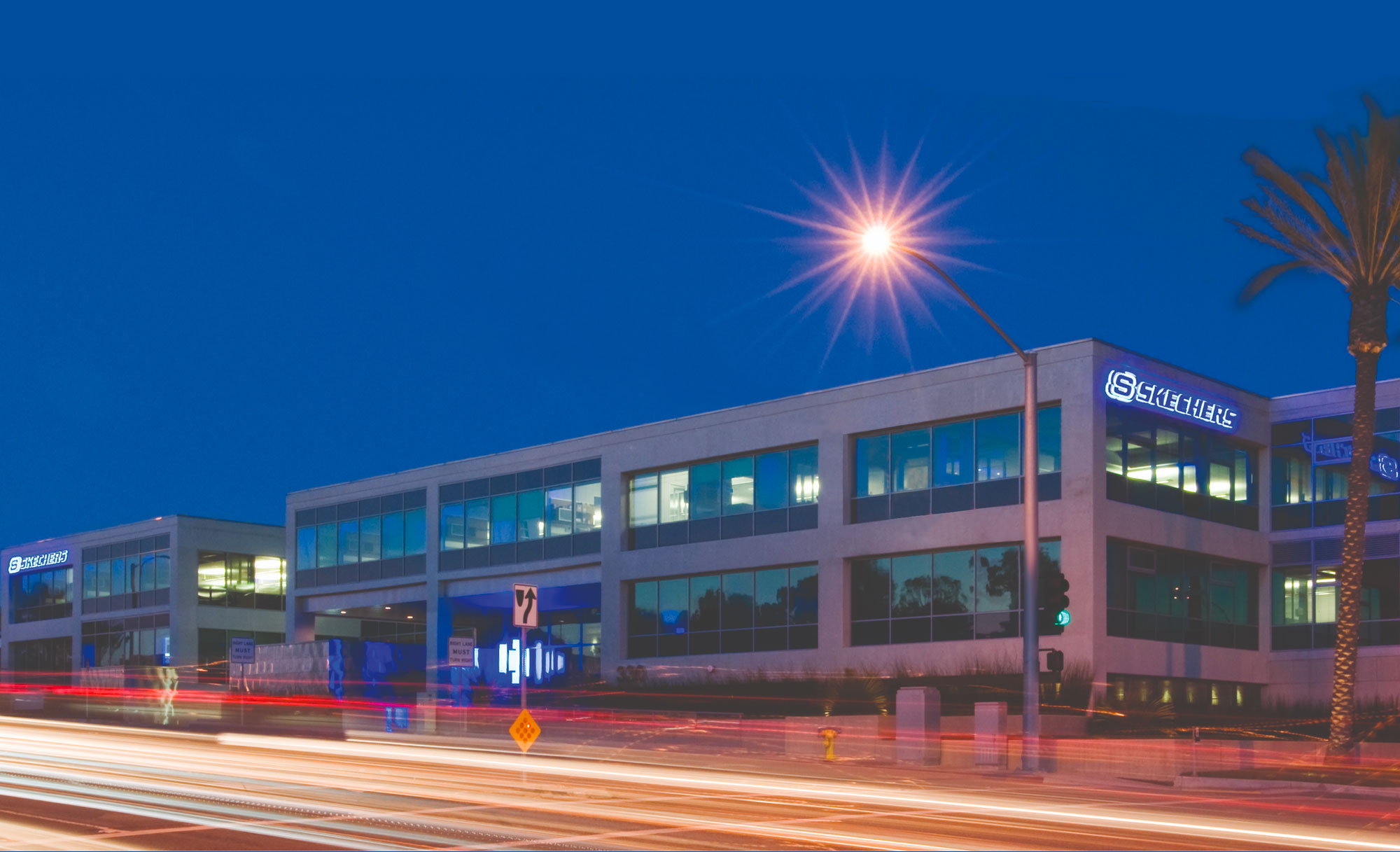 Operations
We support our accounts and partners with
more than 70 offices and showrooms worldwide
.
At our Corporate Headquarters in Manhattan Beach, California, we design our footwear, develop marketing campaigns, and execute our global operations.
Our offices in North America, South America, Europe and Asia oversee our regional operations, driving the Skechers brand home in countries around the globe.
Now under construction: a major expansion of Skechers' corporate headquarters, slated to open in 2022. Designed to achieve LEED Gold certification, the new buildings will double the Company's office and showroom space in Hermosa Beach and Manhattan Beach, California.
EXECUTIVE TEAM
Our experienced executive and senior management team has built a strategically minded company with a culture that fosters leaders, creators and collaborators.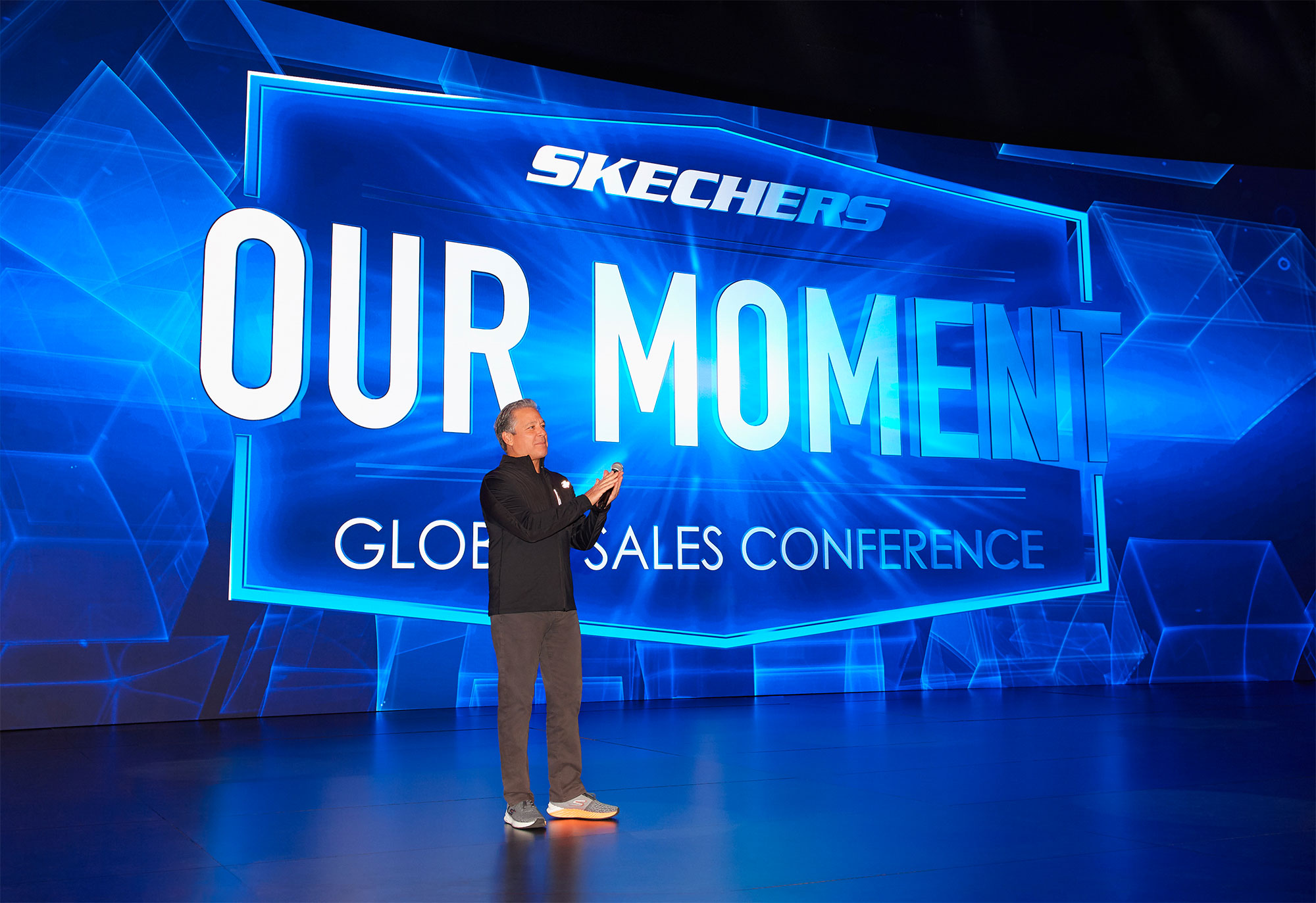 PRESS RELEASES
Get caught up on Skechers news.
INVESTOR RELATIONS
The latest SEC Filings, Stock Chart and Governance.