Outfitting the world with comfort,
innovation, quality and style.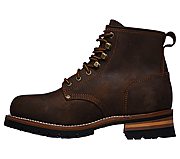 Travel back through 30 years of Skechers –
from our first logger boot to our newest 
comfort innovations.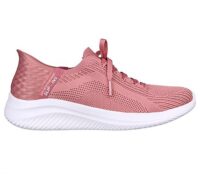 THE COMFORT TECHNOLOGY COMPANY
™
Driven by innovation, Skechers offers a complete collection of footwear, apparel and accessories for men, women and kids.
Lifestyle
Forward, innovative and always on trend, the brand's athleisure, casual and charity collections inspire millions to enjoy a wide range of activities in style and comfort.
Performance
Winner of more than 100 awards, the Skechers Performance collection offers elite athletes and enthusiasts groundbreaking technologies for running, training, walking and golfing.
Kids
Lights, comfort, action! Skechers are bright and bold for children's feet: made with the latest looks and technology for racing, leaping and jumping boys and girls.
Work
Now a leading work brand in the United States, Skechers Work is made to last – offering employees trend-right styling and industry-certified quality for all-day protection and comfort.
Apparel + Accessories
Skechers offers the latest trends and comfort innovations through its larger-than-ever athletic lifestyle apparel and accessory offering.
Earth-Friendly
Designed for men, women and children, Our Planet Matters styles are made with recycled materials to help reduce our environmental impact.
PRESS RELEASES
Get caught up on Skechers news.
SKECHERS.COM
Thousands of styles for men, women and kids.