Retail Licensing Opportunities
Share in this success. Our retail model. Your Skechers store.
59%
Total International Sales: Year-End 2022
4,705
Skechers Stores Worldwide

*
STORES THAT DRIVE SALES
Our retail portfolio includes three unique formats. Every store is designed to showcase a complete range of Skechers footwear and apparel that delivers on comfort, style, innovation and quality. A diverse consumer base shops our stores and it is our mission to help men, women and kids everywhere look and feel good.
Concept Stores
Targeting the highest-traffic destinations.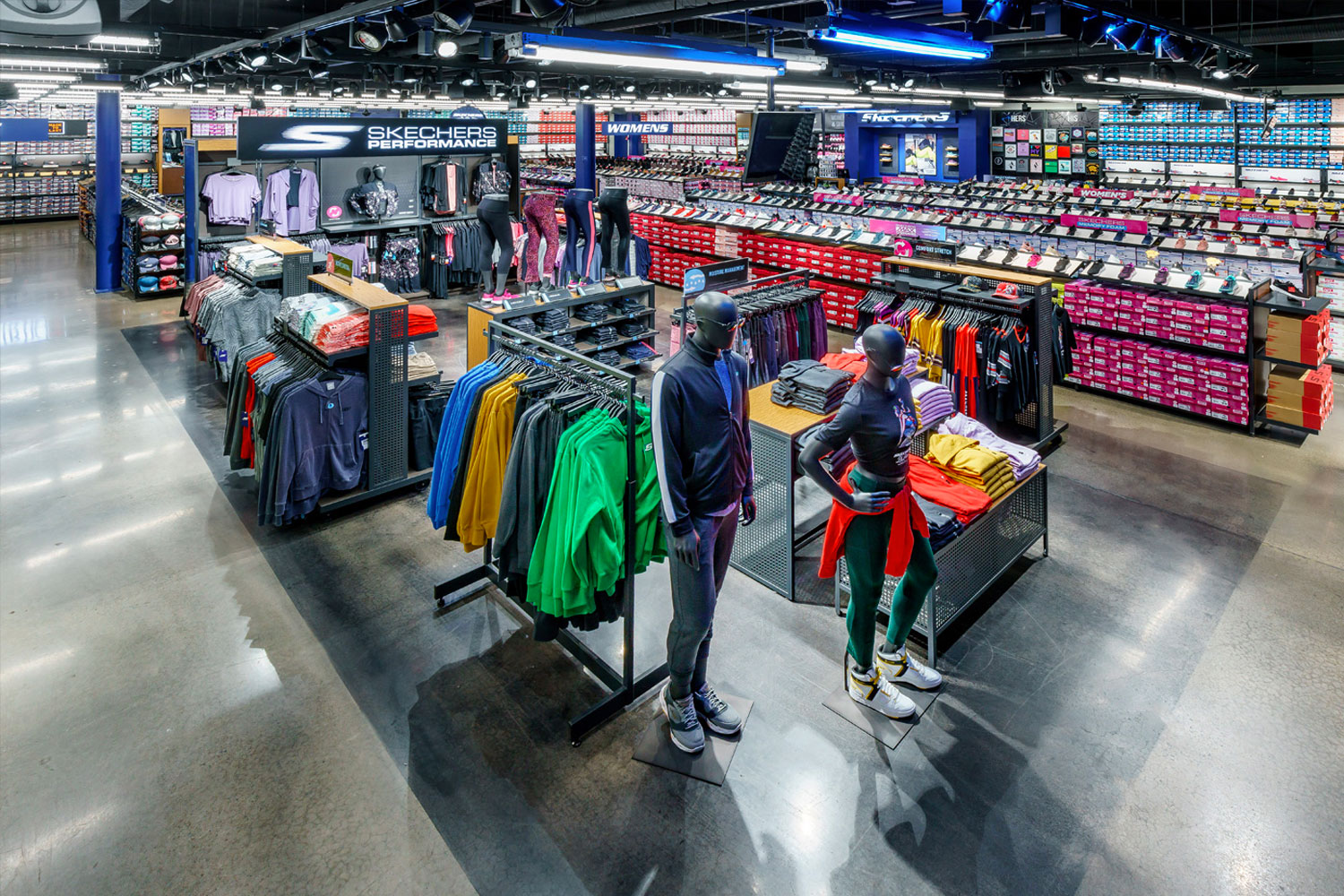 Outlet Stores
Reaching more consumers in premium centers.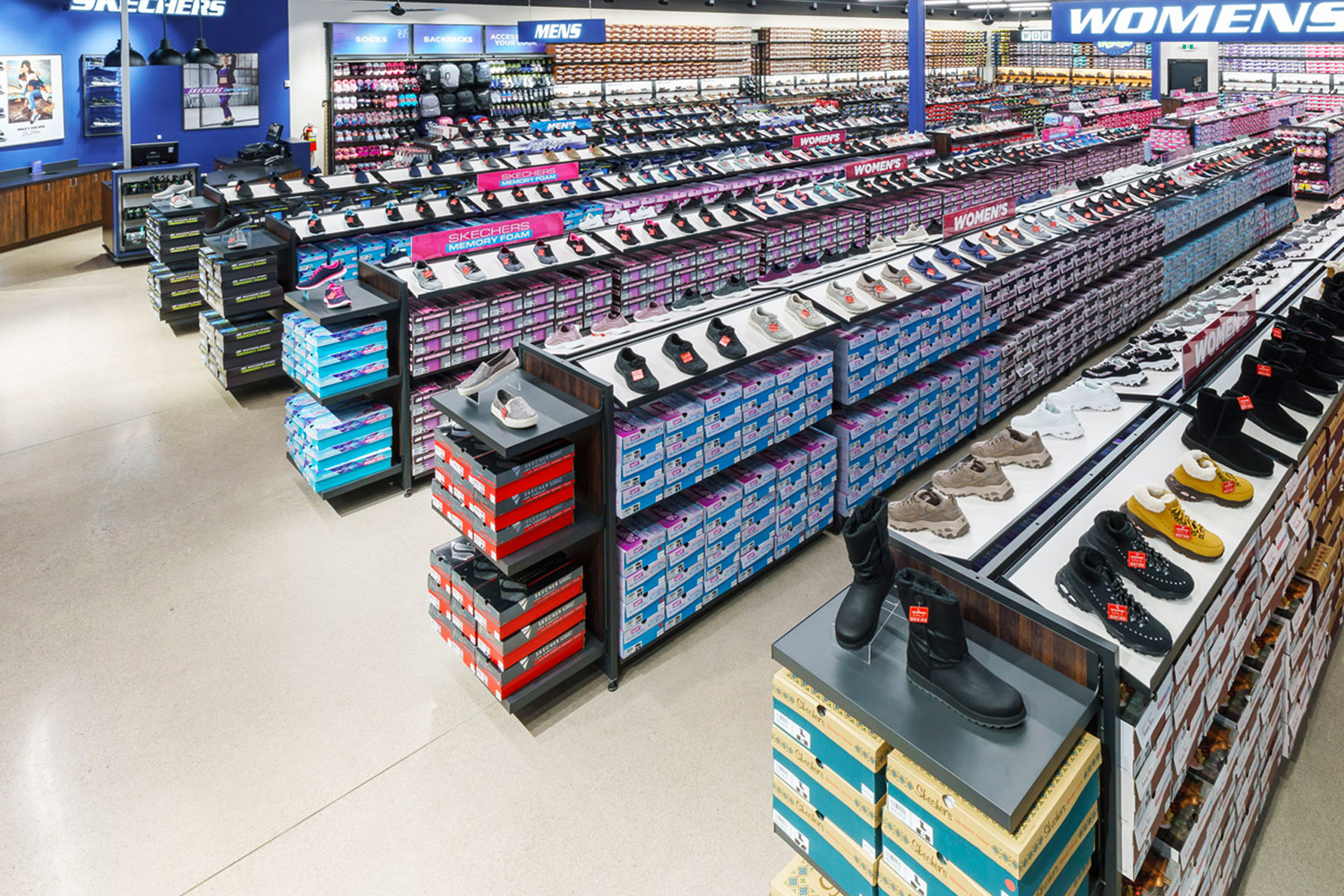 Superstores
Large format with dedicated collection shops designed to move product efficiently.
BACKING OF A GLOBAL BRAND
Our retail partners never stand alone, as every Skechers store is backed by an industry leader with extensive marketing assets, merchandising know-how, and operational efficiencies. Combining our resources with on-the-ground insight from local experts is the key to opening and operating profitable footwear retail stores in any region.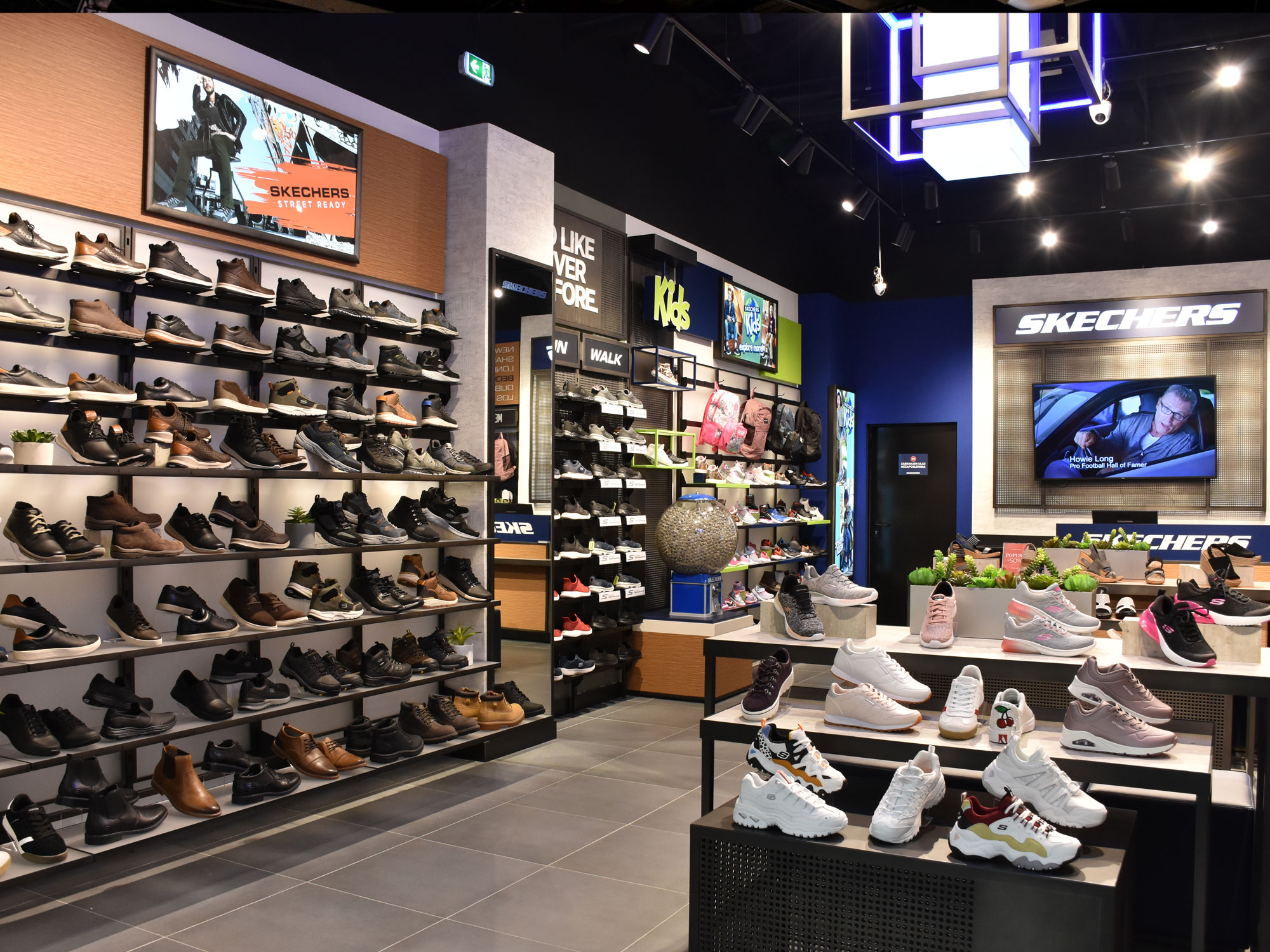 Products in Demand
A wide range of styles that cover trends, activities and accessories for the entire family.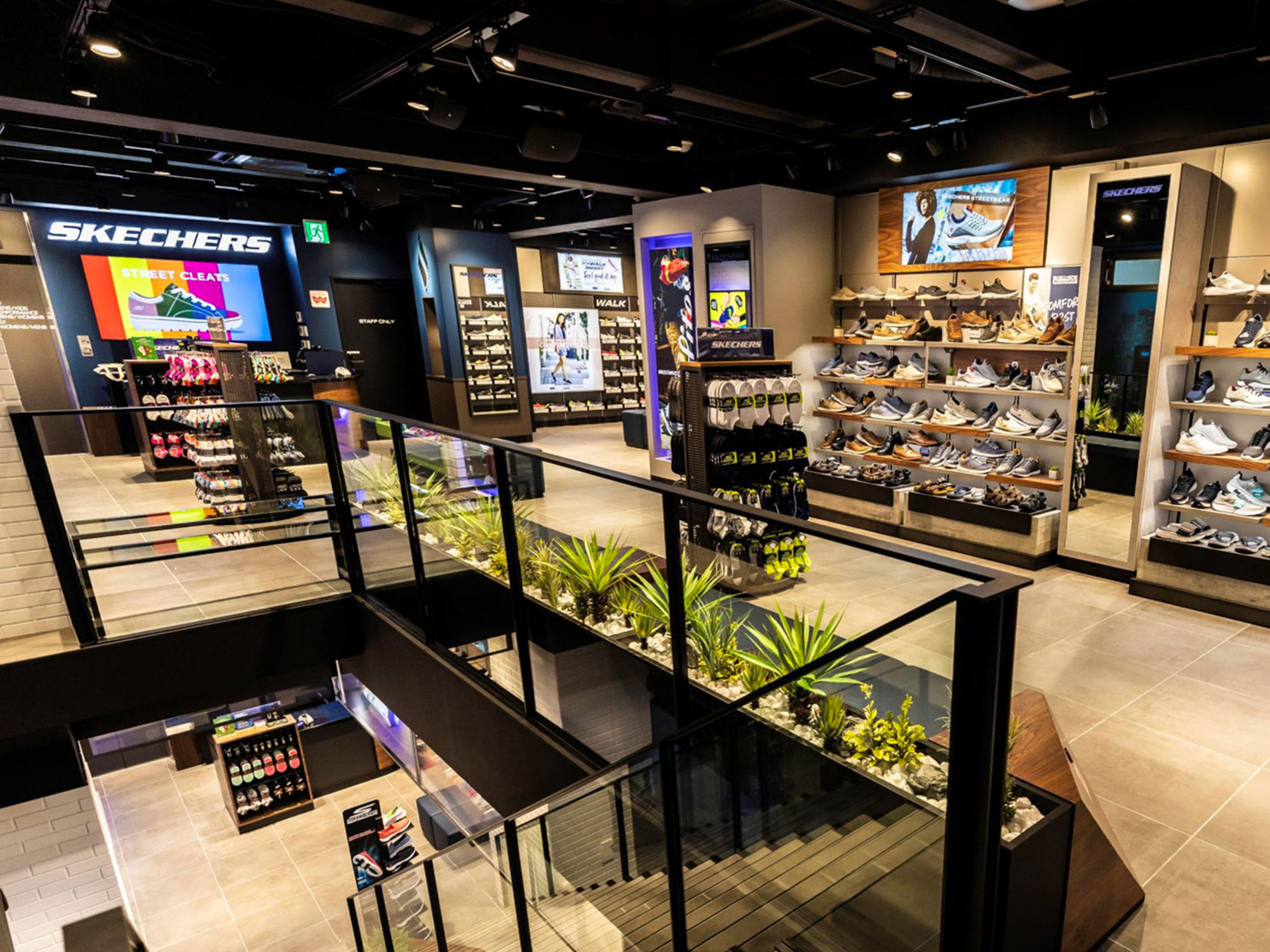 Marketing that Compels
Move more product with global celebrities and images that put our styles in the spotlight.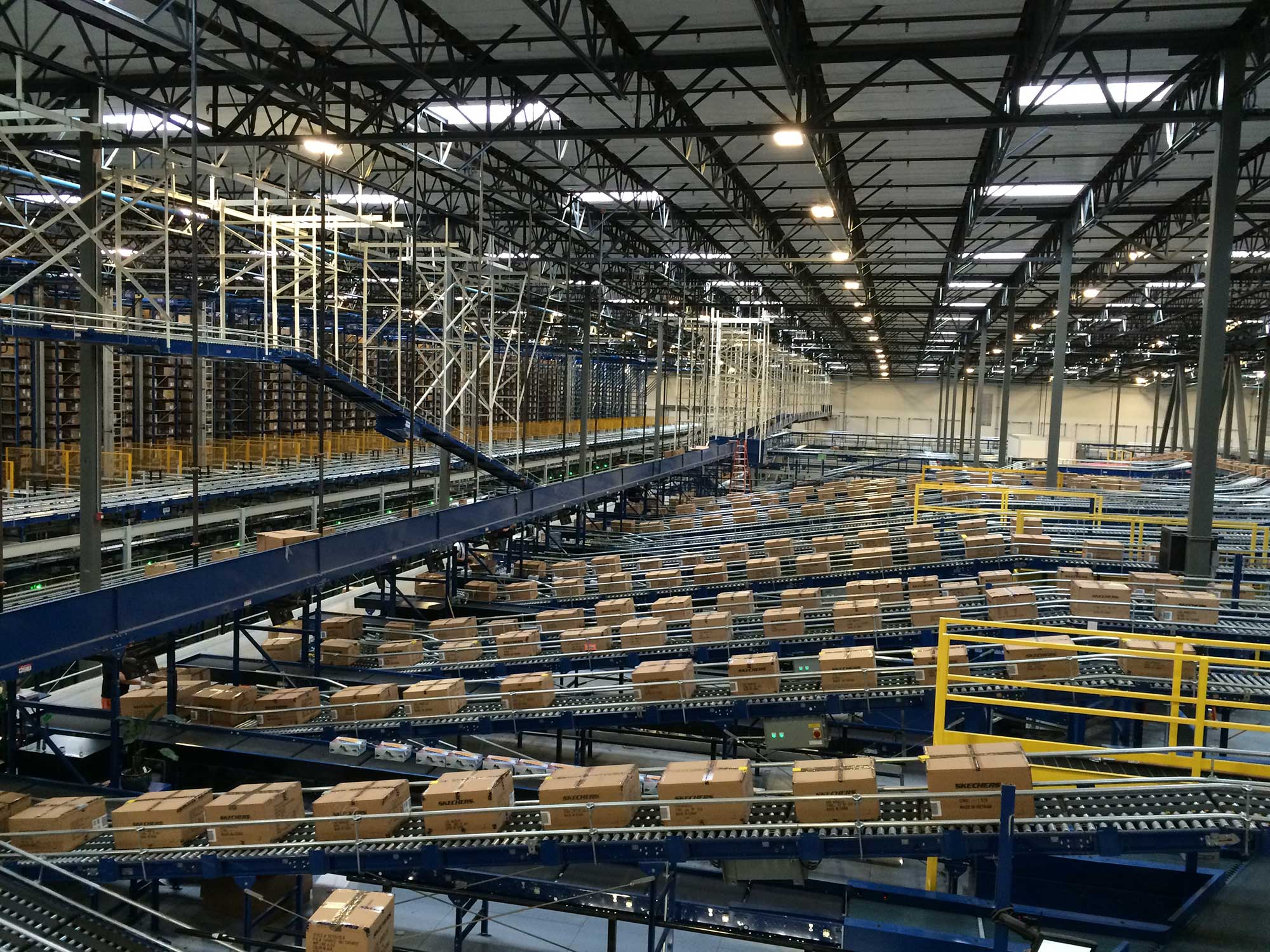 Proven Infrastructure
Investing in global efficiency with strategic facilities, technology and automation.
GROWTH OPPORTUNITIES AVAILABLE WORLDWIDE
Africa | Asia | Europe | Middle East | Latin America
JOIN OUR SUCCESS STORY
We welcome financially established entrepreneurs with proven success owning and operating retail stores; footwear, apparel and merchandise experience; and prime real estate access.
SKECHERS OVERVIEW
Get to know our brand's strategic approach to retail growth.
ABOUT US
Our strategy, infrastructure and leadership.
PRESS RELEASES
The latest Skechers news, all in one place.